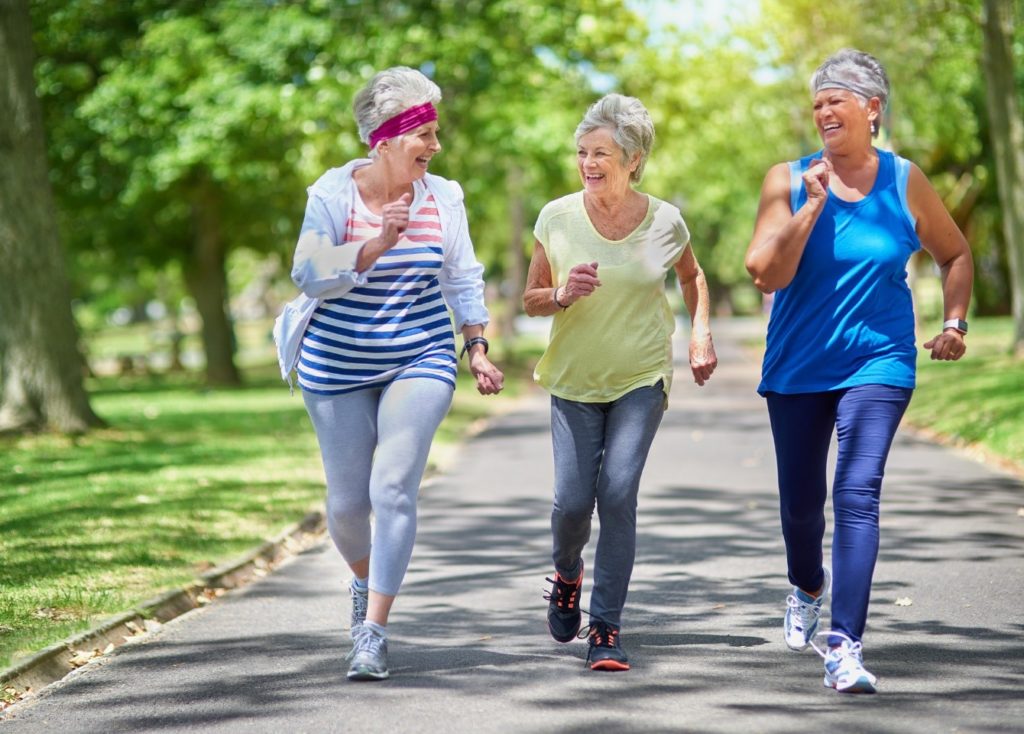 It's so easy to fall into a more sedentary lifestyle in our later years, especially if aches and pains from aging muscles and chronic conditions such as arthritis are a factor. But new research shows that even short bursts of high-intensity exercise – less than 15-minute intervals – can make a significant difference on the health and wellbeing of older adults.
Case in point: a recent study of adults over age 55 involved briskly walking for three minutes, followed by slower walking for another three, resulting in better blood pressure and stronger endurance levels than walking at a steady, moderate pace for the same duration.
Testing on frail, sedentary laboratory mice equivalent in age to 65-year-old humans showed that a program of high-intensity interval exercise on a treadmill, three times weekly over a period of four months (equivalent to eight human years) were stronger, had greater muscle mass and endurance, and were more active than their sedentary counterparts.
Dr. Bruce Troen, professor of medicine and head of the division of geriatrics at the University of Buffalo and conductor of the study, found most impressive that "the animals had tolerated the high-intensity training very well, despite their advanced ages."
Responsive Home Care's Florida senior care services team urges seniors to check with their physicians for approval to begin a high-intensity exercise program, or other activities to enhance health and wellbeing and improve the condition of aging muscles. And our care team is happy to help implement and provide the encouragement to enable seniors to stay on track and reap the rewards. Contact us at 954-486-6440 for assistance!
https://www.responsive-homecare.com/wp-content/uploads/2017/09/aging-muscles.jpg
960
1340
Debbie Savage, RN, BSN, President
https://www.responsive-homecare.com/wp-content/uploads/2021/06/responsive-logo.png
Debbie Savage, RN, BSN, President
2017-09-18 10:30:29
2019-03-20 09:48:35
Learn How Aging Muscles Can Benefit from High-Intensity Training