Florida Respite Care When You Need It Most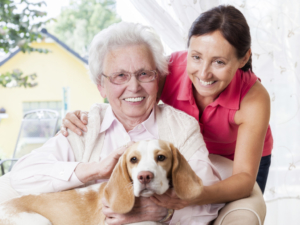 Caring for a loved one is often a full time job that, while rewarding, can also be very stressful. Being a successful caregiver for your loved one also means making time to care for yourself. At Responsive Home Care, we understand the challenges today's family caregivers face in balancing work, family life, and caregiving.
Our respite care services provide temporary home care for elderly or disabled individuals, allowing family caregivers to take some time off from their caregiving role while ensuring that their loved one is well cared for. Respite care services include:
Personal care services – bathing, dressing, and grooming assistance
Medication support
Transportation assistance
Light housekeeping
Errand-running and shopping
Meal preparation and feeding assistance
Companion care services, "sleep-over" services and hourly
And more
Peace of Mind from a Dedicated Florida Elder Care Provider
Caring for a loved one is a labor of love, but you never need to go through it on your own. Our experienced caregivers offer professional, compassionate senior care Ft Lauderdale FL families can count on whenever they need some assistance. Call (954) 486-6440, email us, or fill out our request services form.
For the convenience of our out-of-town families and inquiries we have a toll-free number available, (888) 544-6440.
Save