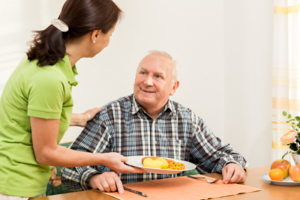 At Responsive Home Care, we are focused on supplying superior quality, reputable Weston, FL area home care services. Our senior care services are adapted for each person and cover a vast spectrum of home care needs, including hourly in-home care aides, respite care and professional dementia care. Responsive Home Care's trained and experienced, rigorously background-checked care providers care for individuals in private residences, independent or assisted living centers, hospitals, nursing homes, and rehab centers.
Please view some helpful resources and information below:
Weston Area Aging and Disability Resource Center
5300 Hiatus Rd., Sunrise, FL 33351
954-745-9567
Weston Area Alzheimer's Association: Southeast Florida Chapter
3323 W. Commercial Blvd., Ste. 260, Fort Lauderdale, FL 33309
800-272-3900
Weston Area Senior Center
3081 Taft St., Hollywood, FL 33021
954-966-9805
Responsive Home Care's Weston home care services also include support with a full range of tasks in the comfort of home, depending on each person's personal needs. Just a handful of the ways we're making life safer and more enjoyable include:
Planning and preparing healthy meals
Help with personal care, such as getting dressed, showering and bathing, and bathroom needs
Light housekeeping, laundry, and linens
Companionship and socialization, engaging in favorite activities and hobbies, conversations, exercise programs, and more
Errands such as picking up groceries and prescriptions
Respite care
Specially trained, experienced assistance for those with Alzheimer's disease and dementia
And more
Why Responsive Home Care's Weston Home Care Services Are Preferred
Engaging the assistance of Responsive Home Care for your senior home care needs assures that you're working with the best of the best. We've walked a similar journey to yours, searching for care for our own loved ones at home, and have an understanding of how demanding it is to choose the most appropriate way to provide that care. We have lived and worked beside you in the Weston area for years, and we adhere to the most rigid criteria for our caregiving personnel – empowering families to have the security in recognizing they made the ideal choice for their elderly loved ones, who will enjoy increased socialization, safety and comfort.
Our Weston Care Experts
Bringing in a new caregiver to a senior's home environment can be daunting at first. If that caregiver is a Responsive Home Care staff member however, any feelings of anxiety are soon replaced with peace of mind. We make this a reality by meticulously screening, background checking, interviewing, and instructing each caregiver who joins the Responsive Home Care family, making certain they're adept in a wide array of aspects of in-home care, including fall prevention, dementia care, chronic illness care, housekeeping, and more. We also consider character attributes, dislikes and likes when partnering a caregiver to each older person, allowing for enhanced comfort and ease in establishing the relationship.
Contact Us Today!
We welcome the opportunity to speak with you one-on-one to respond to any questions you may have about our Weston home care services and to supply you with some added resources that will be helpful in your circumstances. Contact us at 954-486-6440 any time.