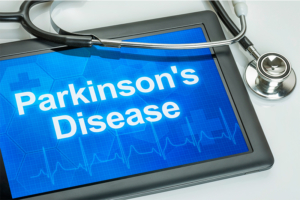 Researchers at the UC San Diego School of Medicine who thought they were examining connective tissue cell protein received quite a shock when they alternatively stumbled upon a therapy to eliminate signs and symptoms of Parkinson's disease in mice. Not just that, but the therapy might be useful in a number of conditions that call for the need to replace damaged tissue: diabetes, spinal cord injuries, possibly even cardiovascular illnesses.
The research centered on a siRNA technique, in which researchers grew fibroblasts (a type of connective tissue cell) in petri dishes while silencing the protein PTB. After several weeks, they were surprised to learn a large portion of fibroblasts had changed into neurons.
Lead author of the study, Xiang-Dong Fu, explained, "Researchers around the world have tried many ways to generate neurons in the lab, using stem cells and other means, so we can study them better, as well as to use them to replace lost neurons in neurodegenerative diseases. The fact that we could produce so many neurons in such a relatively easy way came as a big surprise."
Utilizing this new discovery, the researchers tested their theory on Parkinson's disease in mice and found that movement and functionality were completely restored for the remainder of the mice's lifetime.
Obviously, the process to see if these outcomes transfer to humans takes some time and extreme care to be certain of safety, nevertheless for those struggling with the disease along with other neurodegenerative conditions, it is cause for hope.
As Fu says, "It's my dream to see this through to clinical trials, to test this approach as a treatment for Parkinson's disease, but also many other diseases where neurons are lost, such as Alzheimer's and Huntington's diseases and stroke. And dreaming even bigger – what if we could target PTB to correct defects in other parts of the brain, to treat things like inherited brain defects?"
While we look forward to the next steps in this exciting breakthrough, you are able to count on Responsive Home Care for experienced, highly skilled home healthcare for individuals with Parkinson's disease. Several of the many ways we can assist include:
Healthy meal planning and preparation
Light household chores
Grocery shopping and other errands
Personal care, such as bathing/showering, getting dressed, etc.
Friendly companionship
And a whole lot more
To learn how we can help a senior you love with in-home care in Hollywood, FL and the surrounding area, reach out to us at 954-486-6440 to learn more, and to set up a free in-home consultation.
https://www.responsive-homecare.com/wp-content/uploads/2020/08/parkinsons-disease-tablet-stethoscope.jpg
533
800
Debbie Savage, RN, BSN, President
https://www.responsive-homecare.com/wp-content/uploads/2021/06/responsive-logo.png
Debbie Savage, RN, BSN, President
2020-08-18 07:13:54
2020-08-06 16:06:56
Parkinson's Disease: The Accidental Discovery That's Curing Mice