Elder Care Plantation  FL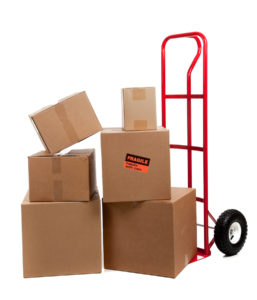 Transitioning your elder loved one into living in your home with you and your family is a fantastic way to ensure that they get the level of care that they need and deserve throughout their later years. This allows them to be close to a caregiver at all times, eliminating the challenges of distance caregiving, and gives you confidence that they will be in an environment that is safe, healthy, and comfortable.
Moving your parent into such close proximity with you and your family, however, can cause some awkward situations if you do not prepare for them ahead of time. One such situation is when your elderly parent attempts to discipline your children or questions how you are raising them. By taking the time to establish boundaries about your children before your parent moves in, you can help to reduce the risk of such situations and make your living situation much more comfortable and beneficial for everyone involved.
Some boundaries that you should establish about your children before your parent moves in include:
• Their privacy. Make sure that your parent understands and is willing to respect your children's privacy. This means recognizing which areas of the home are for your children's use exclusively and when your parent is and is not permitted in those areas as well as the fact that they should knock or ask permission to enter.
• Discipline. This is a very personal issue that you will need to discuss with your partner and come to decisions about on your own. It is important for you to be very clear with yourself as well as your parent about how much input on disciplining your children you are willing to welcome from your parent. Are they permitted to correct your children or give them punishments, or do you want them to not have any impact on their discipline at all?
• Parenting style. It is very likely that your parenting style is not exactly like that of your parent. You might have different philosophies, beliefs, and tactics from your parent, and these might be uncomfortable for your parent. Discuss these with them and make sure that they understand that you are not going to change your parenting style and that you are not open for discussion about it. For example, tell your parent that your family does not sit down for dinner at the table at the same time each night and that your children are permitted to eat snacks in their rooms even though you were not, and that you will not be changing that approach now that they are living with you.
Elder care can make a tremendous difference in the life of your elderly parent as well as your life as a family caregiver. The personalized services of a elder home care services provider mean that they will be with your loved one on a customized schedule tailored specifically to the needs, challenges, and limitations of that aging adult. This means that your parent will get everything that they need to stay safe, healthy, and comfortable, while also ensuring that they can remain as independent as possible as they age in place. As a family caregiver this can give you greater peace of mind knowing that they are in good hands whether you are able to be with them or not.
Even if your loved one has moved into your home, the services of an elder care provider mean that you can focus your energy and attention on the other aspects of your daily life, including taking care of your children, managing your home and your marriage, and keeping up with your career, as well as having time for yourselves.
If you or an aging loved one are considering Elder Care Services in Plantation FL to provide companionship, compassion and motivation, please contact the caring staff at Responsive Home Care. Call today 954-486-6440.
https://www.responsive-homecare.com/wp-content/uploads/2016/10/bigstock-Moving-Boxes-on-a-red-dolly-Wi-6101608.jpg
262
225
Debbie Savage, RN, BSN, President
https://www.responsive-homecare.com/wp-content/uploads/2019/11/unnamed-1.png
Debbie Savage, RN, BSN, President
2016-10-25 15:48:54
2019-03-20 10:16:49
Establishing Boundaries About Your Children Before Your Elder Parent Moves In