Home Care Tips for Coping with Alzheimer's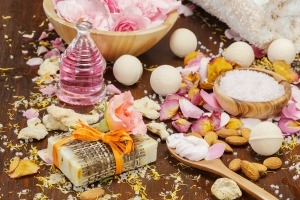 If your elderly loved one has dementia and is refusing to bathe regularly, you may find yourself frustrated by the problem. This is unfortunately common for loved ones who have dementia, but the situation is still resolvable.
Take the Process a Tiny Step at a Time
Sometimes when your loved one is reluctant to take a shower or a bath, it's the full idea of the process that is scary to her. One way around this is to take the bathing process one small step at a time. You might start with offering to wash her hair or washing her arms. Once you gain some ground, you can try the next tiny step.
Make the Bathroom as Comfortable as Possible
For some elderly loved ones, the bathroom can feel like a sterile, cold place. That can make her even more reluctant to bathe. Consider making some small changes to the bathroom to make it much more comfortable for your loved one. Switch out older towels for fluffy, luxurious towels. Consider using a towel warmer or at least sending the towels through the dryer before bath time. Ask your loved one what would make the room and the experience cozier for her.
Pay Attention to Specific Fears or Objections
Sometimes elderly loved ones who have dementia have very specific fears or reasons that they are reluctant to bathe. Some are afraid of falling, for example. If that's the case for your loved one, devise solutions that ensure that she won't fall, such as non-slip rugs, grab rails, and shower chairs. Other elderly loved ones with dementia may fear their reflection in a mirror because it appears to be someone else watching them. Solving that problem could mean removing or covering mirrors in the bathroom until the bath is over.
Enlist the Help of Someone Else
For many elderly loved ones, having a family member bathe them is too embarrassing to contemplate. Your loved one may feel so strongly about this, in fact, that she puts off bathing completely. Having someone else to help her, such as an elder care provider, can be exactly the right solution for your loved one in that case.
Keep track of the days that your loved one has bathed on a calendar so that you can show her if she needs a little more convincing.
If you or an aging loved one are considering Elderly Care Services in Sunrise FL to provide companionship, compassion and motivation, please contact the caring staff at Responsive Home Care. Call today 954-486-6440.
https://www.responsive-homecare.com/wp-content/uploads/2016/11/bigstock-Bath-and-body-natural-skin-car-66594883.jpg
200
300
Debbie Savage, RN, BSN, President
https://www.responsive-homecare.com/wp-content/uploads/2021/06/responsive-logo.png
Debbie Savage, RN, BSN, President
2016-11-09 10:42:07
2019-03-20 10:14:57
What Are the Best Ways to Help a Loved One with Dementia Get Over Reluctance to Bathe?