Senior Care Pompano Beach FL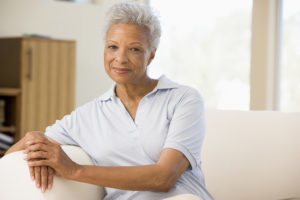 Lifting chairs themselves are incredibly useful for your senior loved one as they are, but there are add-on accessories that can make the chair even more useful. Determining the right accessories for your loved one can often mean simply assessing her needs.
Heat and Massage Functions
If your senior loved one has joint pain, arthritis, or other issues, heat and massage can help her quite a bit. Having a chair that has these functions built into it allows your loved one to use those features whenever she needs them. The best options are massage and heat functions that offer several different settings so that your loved one can truly customize the experience.
Folding Tray Extensions
Trays that fold or slide out of place can help your loved one to engage in all sorts of activities from her chair. Smaller trays are perfect for holding a book or a set of cards while larger trays can allow your loved one to eat meals in the comfort of her lifting chair. When you're looking for this kind of addition, make sure that the tray slides easily without much effort from your loved one and that it has a way to lock into place.
Storage Compartments
Many lifting chairs offer storage compartments in the arms or in the sides of the chair. These are perfect for holding the chair's control, the remote controls for her electronics, and any other items that she likes to keep close to her. Double check that the compartments are easy for your loved one to access while she's seated in the chair.
Motorized Foot Rest
Traditional recliners often use either a lever on the side of the chair or a pressure system to raise and to lower the footrest. If your senior loved one is interested in a recliner option with her lifting chair, it's a good idea to find one that has a motorized foot rest. This is especially helpful for senior loved ones who don't have the strength to move the foot rest otherwise.
Let your loved one's senior care providers and other family members know where to find the instructions for the chair in case she runs into trouble and needs extra help.
If you or an aging loved one are considering Senior Care Services in Pompano Beach FL to provide companionship, compassion and motivation, please contact the caring staff at Responsive Home Care. Call today 954-486-6440.
https://www.responsive-homecare.com/wp-content/uploads/2017/02/bigstock-Woman-Sitting-In-Living-Room-4133199.jpg
200
300
Debbie Savage, RN, BSN, President
https://www.responsive-homecare.com/wp-content/uploads/2021/06/responsive-logo.png
Debbie Savage, RN, BSN, President
2017-02-14 16:00:04
2019-03-20 09:59:01
What Kinds of Add-ons Can Be Helpful for Your Loved One's Lifting Chair?