Home Care Services Sunrise FL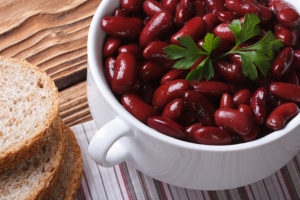 February 7 is Bean Day. As a family caregiver this is the ideal opportunity for you to explore the ways that adding more beans into your aging parent's diet can improve their health and support a higher quality of life as they age in place. With a huge variety of styles and virtually endless options for preparations, beans make an ideal component of nearly any healthy eating approach.
Some of the health benefits of beans include:
• Low fat. Beans are naturally extremely low in fat. This is ideal for those who are looking for ways to cut down the pounds or protect their heart health. It is important to keep in mind that they are only low fat when prepared without additional ingredients such as oils, lard, or cheese.
• High in fiber. Dietary fiber is one of the most important nutrients that your aging parent needs daily, but one that many people do not get enough of on a regular basis. Getting enough fiber is essential for proper digestion, helping to lower and manage blood cholesterol. Fiber also promotes a feeling of fullness, which helps to reduce how much they eat and control cravings.
• High in protein. Protein aids in the building and repair of tissues throughout the body, wound healing, and the production of sustainable energy. Most doctors recommend that people turn their focus toward more plant-based proteins rather than always reaching for animal sources, which are higher in fat, calories, and cholesterol. Beans are an ideal source of protein, offering the same amount of protein in half a cup as in one ounce of fish, chicken, or meat.
• Packed with nutrients. Unlike animal sources of protein, beans contain a wide variety of nutrients, including vitamins and minerals such as zinc, iron, magnesium, copper, folate, and potassium. These are critical for the body to function properly, but are often missing from the diet. Simply supplementing the diet with extra beans helps your aging parent to get these nutrients.
Starting home care services for your elderly loved one is an exceptional way to help them achieve and maintain a healthier diet as they age in place. Through a personalized approach to care, support, and assistance, this in-home senior care services provider can help your elderly loved one understand any dietary guidelines that they have, support them in designing a diet that will help them to keep their body healthy, assist them with tasks such as grocery shopping and meal preparation, and then integrate these concepts into their normal care routine so that they can continue to live the lifestyle that is right for them.
This can not only help them to keep their body at its best and ward off health complications and issues, but can also promote better mental and emotional health as they maintain a greater sense of independence and control over their life.
This can be particularly important if you are encouraging your loved one to eat a healthier diet based on recommendations by their doctor that are based on specific health issues that they are facing.
Source: http://www.huffingtonpost.com/2012/08/16/beans-health-benefits_n_1792504.html
If you or an aging loved one are considering Home Care Services in Sunrise FL to provide companionship, compassion and motivation, please contact the caring staff at Responsive Home Care. Call today 954-486-6440.
https://www.responsive-homecare.com/wp-content/uploads/2017/02/bigstock-Red-Kidney-Beans-In-A-Bowl-And-68896198.jpg
200
300
Debbie Savage, RN, BSN, President
https://www.responsive-homecare.com/wp-content/uploads/2019/03/rhc-logo.png
Debbie Savage, RN, BSN, President
2017-02-01 11:33:28
2019-03-20 10:02:59
Health Benefits of Beans on Bean Day